PG College – 27101, Ignou Study Center is the List of Learner Support Centres and Programmes on Offer.
In this article, I am going to explain everything you need to know about IGNOU Varanasi Regional Center
and why they are necessary.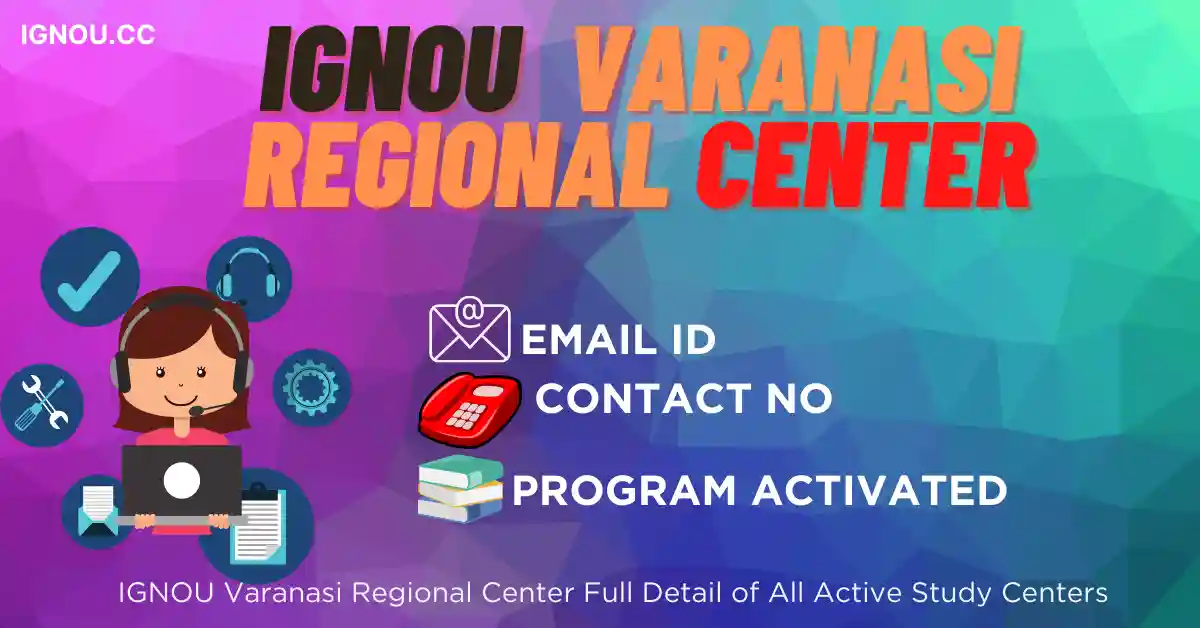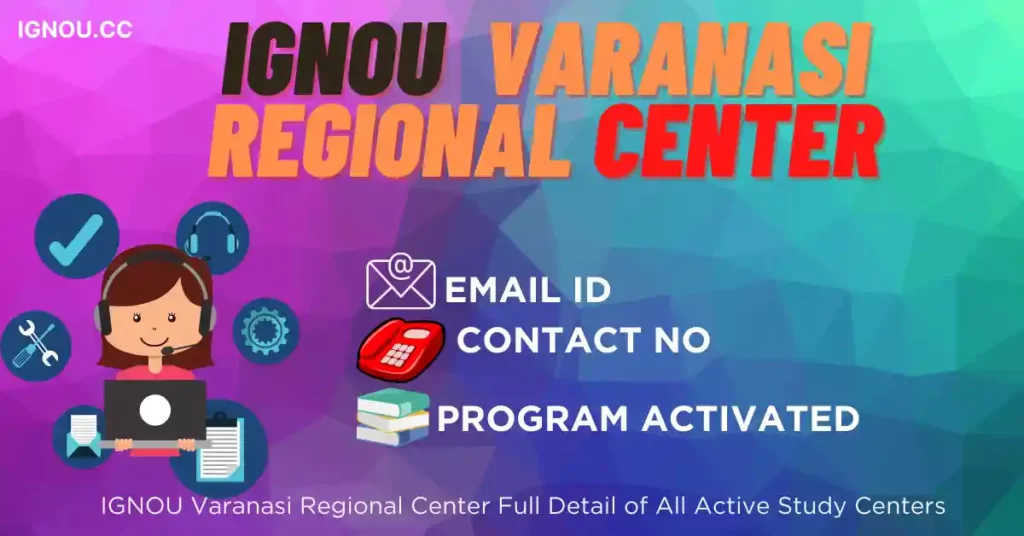 The IGNOU Varanasi Regional Center helps students in many ways.
This Is PG College Study Center Some Detail of this Collge :
Study Centre Code
27101
Study Centre Name
P G COLLEGE, GHAZIPUR
Address
The Co-ordinator,
IGNOU Study Centre – 27101
PG College, Ravindrapuri, Ghazipur
UP-233002
Co-coordinator
DR. DINESH KUMAR SINGH
Email id
[email protected]
Mobile No./Landline No.
9415890403, 05482220252, 05402220270
Timing
Monday, Tuesday, Wednesday, Friday, Saturday, Sunday (10.00 am to
12.00 pm)
Official Site
http://rcvaranasi.ignou.ac.in
Our Website
ignou.cc
PG College  – Study Center
Each regional center provides all types of help to IGNOU students enrolled in any program.
All the regional centers have coordinators who work with those study centers where IGNOU
classes are taught.
First of all, if any student needs help, he or she contacts the study center first, but if the problem
cannot be resolved, the student connects with the regional center where all this issue is
resolved, which is why the regional center is highly needed in every area.
IGNOU Varanasi Regional Center –PG College Ignou Study Center Offered a Programs :
BAECH : BACHELOR OF ARTS (HONOURS) ECONOMICS
BAEGH : BACHELOR OF ARTS (HONOURS) ENGLISH
BAG : BACHELOR OF ARTS
BAHDH : BACHELOR OF ARTS (HONOURS) HINDI
BAHIH : BACHELOR OF ARTS (HONOURS) HISTORY
BAPAH : BACHELOR OF ARTS (HONOURS) PUBLIC ADMINISTRATION
BAPSH : BACHELOR OF ARTS (HONS) POLITICAL SCIENCE
BASOH : BACHELOR OF ARTS(HONS) SOCIOLOGY
BCA : BACHELOR OF COMPUTER APPLICATIONS
BCOMG : BACHELOR OF COMMERCE
BSCBCH : BACHELOR OF SCIENCE(HONS) BIOCHEMISTRY
BSCG : BACHELOR OF SCIENCE
BTS : BACHELOR OF ARTS (TOURISM STUDIES)
CES : CERTIFICATE IN ENVIRONMENTAL STUDIES
CHR : CERTIFICATE IN HUMAN RIGHTS
Thanks For Reading This Article I Hope You Like The post & If You Like the Post Then Must have The article On Your Study Center Friend.
FAQ
1. Center Code of PG College Study Center IGNOU ?
Ans: 27101 is the Center Code of PG College
2. Course Offered By PG College ?
Ans: MBA ,MCA,MCA_NEW ,MCOM ,MCOMBPCG ,MCOMFT,MCOMMAFS
3. PG College Study Center Connect by Which Regional Center ?
Ans: Varanasi Regional Center Code is 48